Skunks are starting to make for a popular pet option! These adorable furry creatures are only legal as pets in some areas. Currently, you can have a pet skunk in most states with a permit, while Nevada and many other states still have pet skunks listed as illegal to have.
If you live in a region that allows pet skunks, then you'll enjoy learning more about whether or not skunks make good pets. Enjoy reading this list of information about domesticated skunks so that you can learn more about these curious creatures.
Pet Skunks Will Still Stink
Even though most pet skunks have their stink glands removed, they will produce a foul smell. They have glands throughout their body so you can't remove every scent gland from a domesticated skunk. The various glands skunks have throughout their body will ensure they still have that musky scent.
Skunks Don't Like to Spray
Skunks will not spray unless they feel they have no other choice. Skunks who still have their scent glands can spray up to six times at once, but it takes a while to recharge. For this reason, skunks will opt to spray only if it's a matter of necessity.
Lifespan Similar to Cats and Dogs
The lifespan of a skunk is 6-10 years. This means you'll need to be as committed to having a pet skunk as you are when choosing any other pet for your home. Be sure to discuss your questions or concerns with the local shelter that houses the pet skunks so you can make an educated decision about getting a pet skunk or not.
Veterinarian Care is Difficult
You'll need to call around to find out whether or not you have a vet in the area that can tend to a pet skunk. Find out what specialists exist around you before getting a pet skunk. Since pet skunks may have some health issues arise, you must have a local veterinarian that can tend to your pet skunk's needs.
Get from a Breeder
Don't get a pet skunk from any random place. Be sure to get your pet skunk from a reputable breeder or shelter to ensure you're getting a somewhat healthy pet skunk. These locations will have gone through all of the required steps to ensure your pet skunk is lively and ready to be rehomed. They'll also know the personality type of the skunk to better help you decide if a pet skunk is right for you.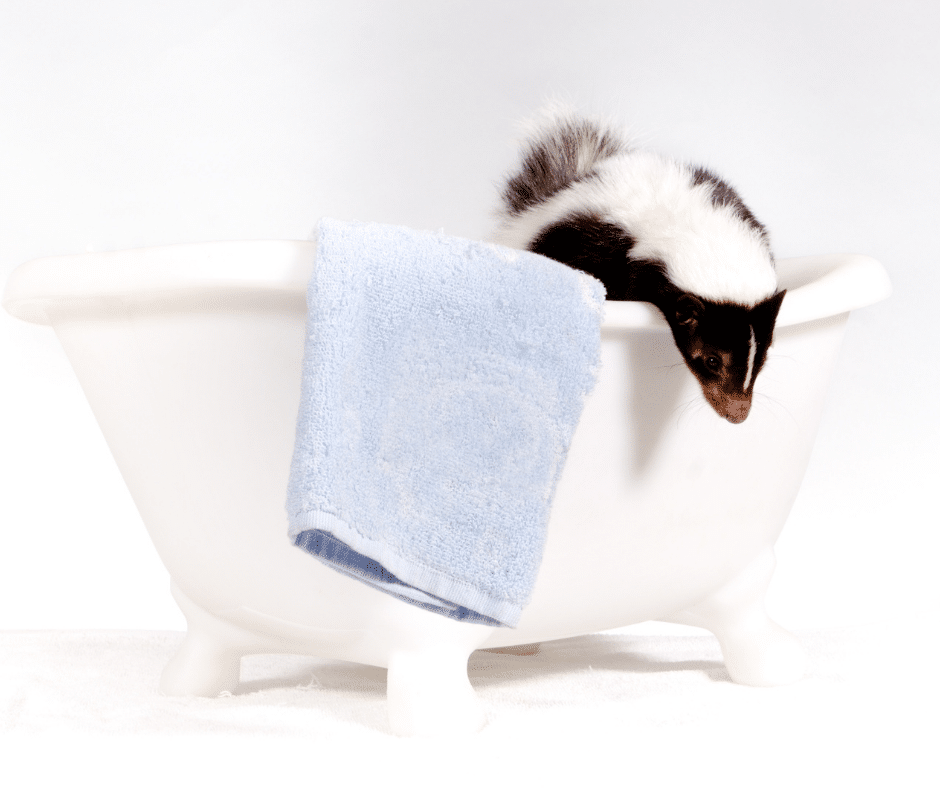 Please remember that a domesticated pet skunk is not to be let loose into the wild. They were not raised to have the instincts that their wild counterparts have. Thus, if you plan to get a pet skunk then you'll want to make sure that this is the right decision for you in the long run.