Bats are very cool animals. They're small, furry, nocturnal creatures that aren't really like anything else in nature. Did you know that bats can do all kinds of crazy things? Here are just a few examples to prove it…
A bat can eat up to 1,000 insects per hour.
In some areas, bats eat up to half of their body weight each night. That's a lot of bugs! If you ever find yourself in a situation where you have a swarm of insects surrounding you, just think – it could be worse. You might instead have a swarm of hungry bats chasing after you!
Bats can fly at high speeds.
In fact, bats can fly about 20 miles per hour when in a hurry. That's pretty speedy! They also have the ability to hover and do all kinds of spins and turns while they're flying around at high speed. It makes you wonder: could humans ever fly like that?
There are over 1,000 species of bats.
This means bats belong to one of the largest groups in the animal kingdom. It also means there are at least 1,000 different species of bats! If you're not sure if you've ever seen a bat, look closely at your next visit to the zoo. Bats could be hanging upside-down from any tree branch or even flying high up in the sky. And if they are, now you know what to look for!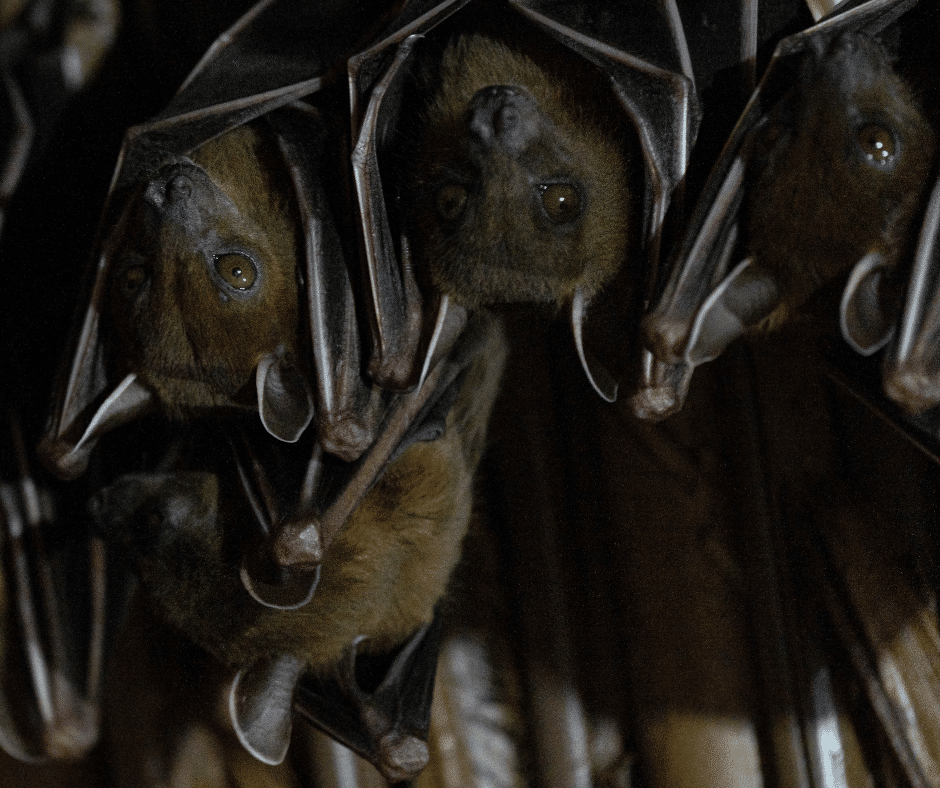 Bats are so unique that scientists have only recently agreed on a definition of what makes a bat "a bat."
It has taken hundreds of years for people to decide on an official definition for this animal. That is because bats are so different from most other types of animals. They can do all kinds of things that no other creature on Earth can do. In the past, some people have said bats aren't really a type of mammal, even though scientists now believe they are. This is because it's hard to narrow down exactly what makes a bat a bat.
Bats use echolocation to find their way around.
Bats are nocturnal animals, which means they are most active at night. They do not have good eyesight, so they rely on echolocation to help them "see" in the dark.
How does this work? When a bat wants to find out where an object is, it will make a high-pitched sound. Then, as that sound bounces off the object, the bat picks up this echo with its ears and uses it to find out where the object is.
Bats use echolocation to help them hunt for food as well as navigate around in the dark. In fact, they can tell how big an insect is just by listening to the echo of their high-pitched sound. It's pretty cool that it only takes a single sound for a bat to find out so much about something!
Bats are one of the very few mammals that can fly.
This is because they have wings made out of skin, which they attach to their arms. Most mammals do not have the kind of skin that allows them to fly, so bats can do things that most other mammals cannot. It's also why bats look a little bit more like birds than they do like other kinds of mammals.
Bats are very smart and social animals.
Scientists know this because they've studied bats in captivity for many years. For example, bats can remember which other bats are friends and which are enemies for up to 20 years after they've first met!
Now you know what bats are capable of. Hopefully, you'll see them in your backyard soon and have a whole new level of respect and fascination for them.