#25: Backwards Logic
Every child deserves to grow up in a loving, warm, safe, and fun environment. With the rising cost of living, people struggle to feed their families on such tight budgets. But at least parents can rest easy knowing that their children receive a healthy, affordable and nice meal from eating at school during lunchtime.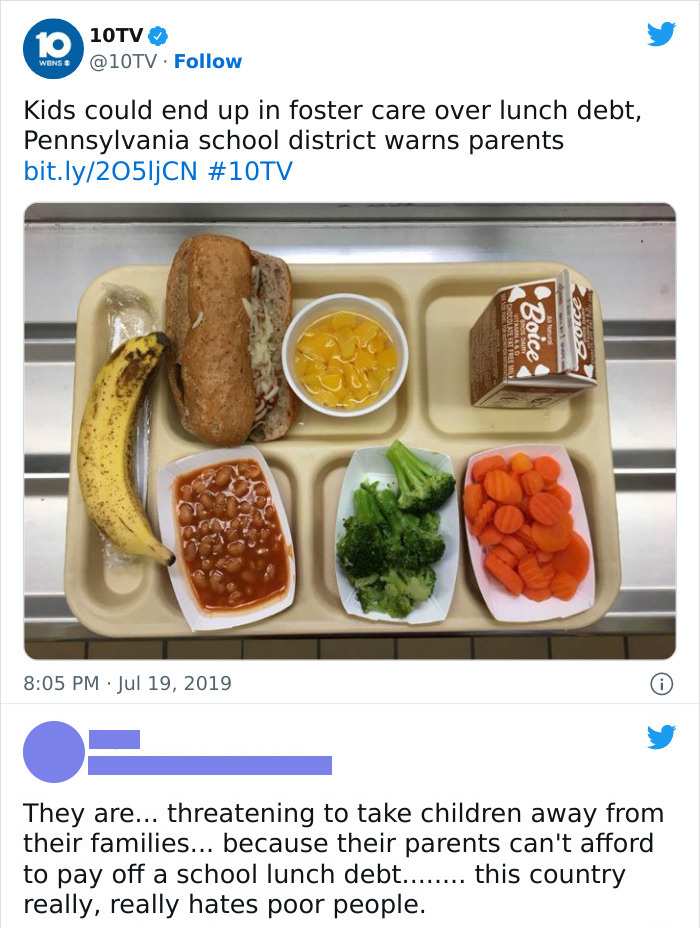 Instead of criminalizing parents and punishing children for not being able to pay back their kids' lunch money, surely school districts can figure something out? The answer to helping children feel safe and secure isn't necessarily by taking them away from their parents and putting them in foster care.