#25: Asking the Crucial Questions
We completely understand this 12-year-old girl, but the amazing thing is she reached that conclusion all by herself at the age of 12. When we were 12 years old, our biggest concern was our math homework and whether or not we'd be invited to the popular kid's birthday party, and here is this girl, asking the crucial questions.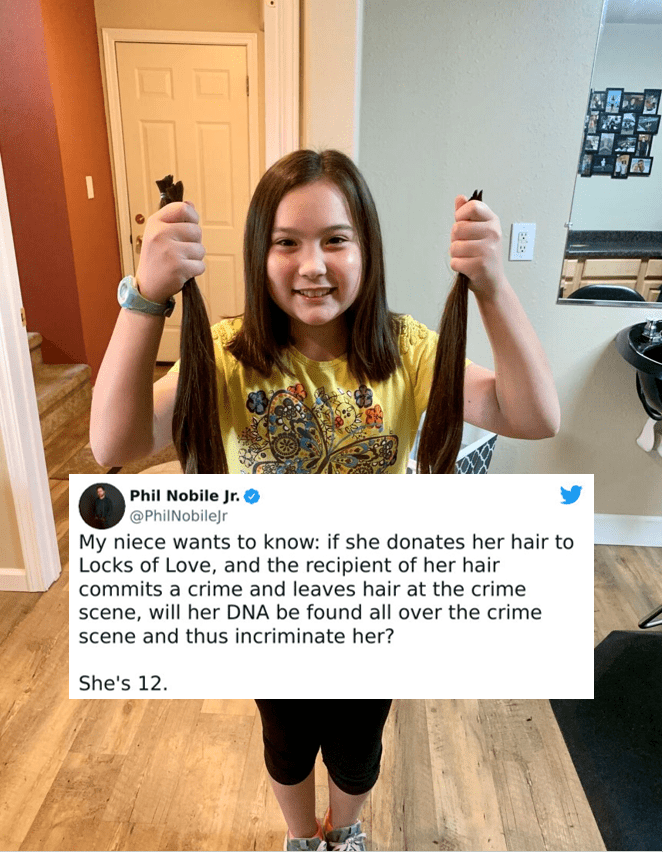 So, this 12-year old girl was thinking of donating her hair to Locks of Love, but she wanted to know one thing: if her hair ends up on someone who commits a crime and her DNA appears all over the crime scene, will she become a suspect? If you ask us, this young girl has watched one too many episodes of Law and Order. Maybe she's ought to watch TV shows that are more appropriate for her age.