#22: Quirrel's Making a Comeback
There are some faces that you can't help but feel like you have seen before, even if you know you haven't. They say that everyone has a doppelganger, but when you are famous, you are probably way more likely to find yours, than if you are just a regular old person without many resources to find your identical lookalike.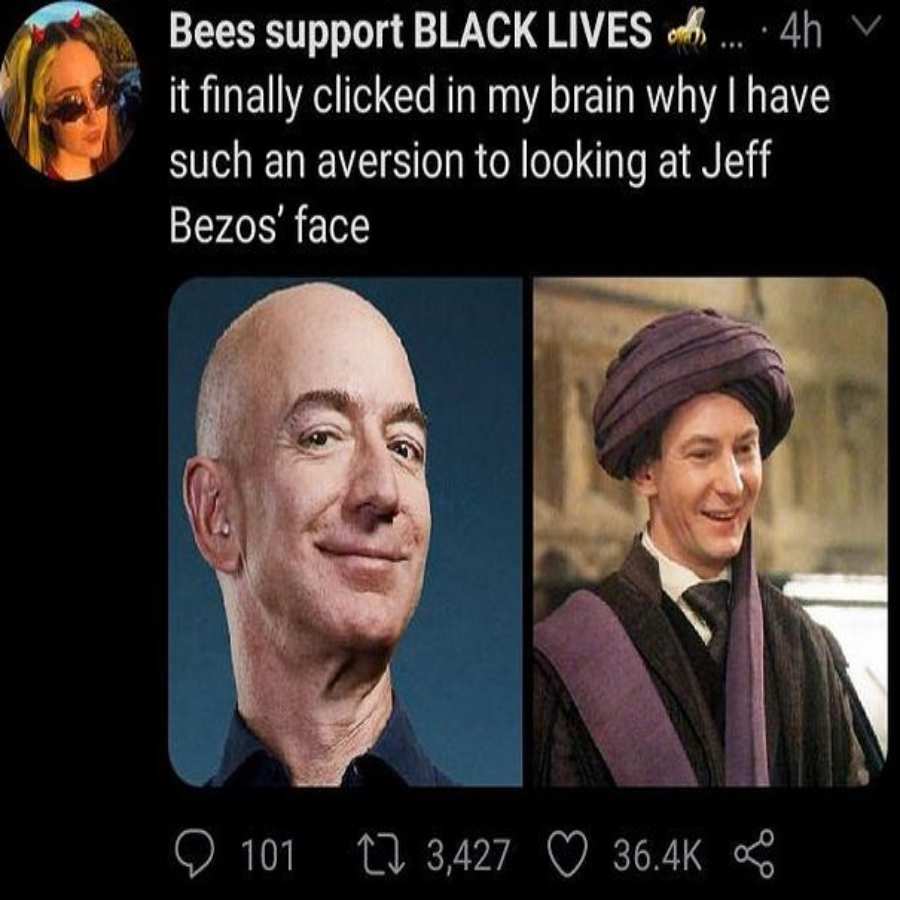 And this proves our point! How many times have you wondered to yourself why Jeff Bezos looks so familiar? The resemblance between Bezos and Professor Quirrel is rather uncanny and explains a lot about why we automatically feel like we don't like Jeff Bezos. I mean, would you like him if your subconscious thought his body had become a host for he who shall not be named?