#21: Unpopular Sports Opinion
We're not sure this counts as a "sports opinion", but a random thought about the name of a basketball player. Still, I bet this was the most liked reply to this thread. It's another one of those cases when the comment is so good, we're thankful for the person who posted this original question.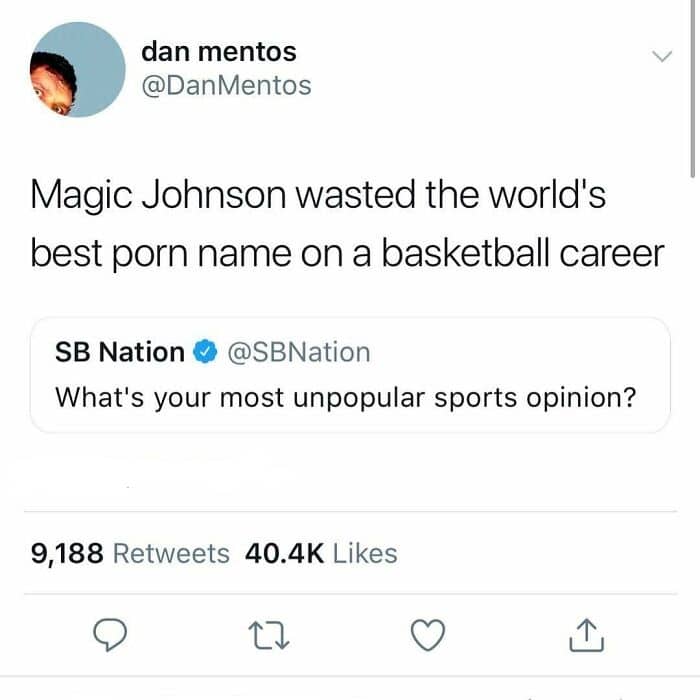 I bet this person carried this thought around with him for a very long time and just waited for the right opportunity to share it with the world. This isn't something that just springs to mind out of the blue when you're asked about sports. We can't help but wonder if Magic Johnson saw his tweet. With so many likes and retweets, he probably couldn't have missed it.