#10: Comebacks Are Best Served Hot
Comebacks, like soup, are best served hot. Campbell's is an old and beloved American food company, best known for its canned foods and soups. While it's an old company, it's moving forward with new trends of the world – like many companies and individuals – and decided to create a commercial featuring two dads enjoying Campbell's soup.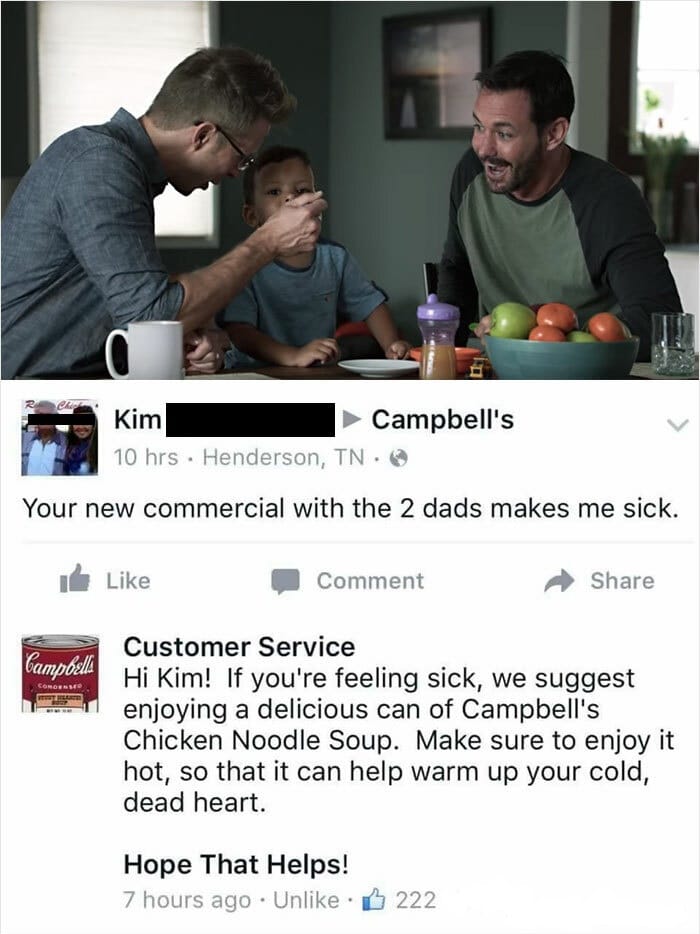 Of course, haters gonna hate, and someone posted on their Facebook page, "your new commercial makes me sick." Campbell's customer service kept their cool and replied with a funny, spot-on comment: "if you're feeling sick, we suggest a delicious can of Campbell's Chicken Noodle Soup. Make sure to enjoy it hot, so that it can help warm up your cold, dead heart." Ten points for Gryffindor!