The Secret to a Happy Life
We all know the secret to a happy life is doing something you love, but even if you love your job so much that it's like a hobby to you, you need breaks from time to time. You need to take a break from the boring everyday routine; you need a holiday. So, actually, the secret to a happy life is a lot of holidays.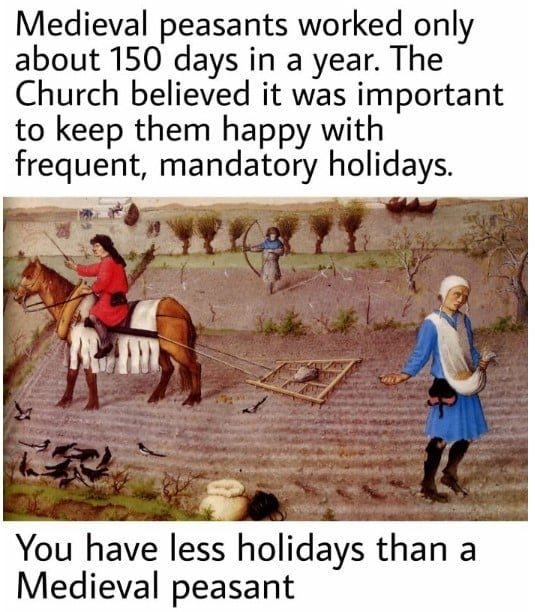 It looks like people in medieval times knew better than us! According to this meme (which is in no way a reliable source of information), in medieval times, the Church knew that the way to keep peasants happy was with frequent, mandatory holidays, and so they only worked about 150 days a year. That sounds like a dream!