#20: I Changed My Mind
This is me literally every time I make plans. It sounds like fun at the moment when I'm imagining how awesome it would be to get out of the house (while sitting in my PJs on my back deck with a luke-warm cup of coffee), and then the day comes, and I'm expected to get dressed, leave the house and socialize. Uh, no, thank you!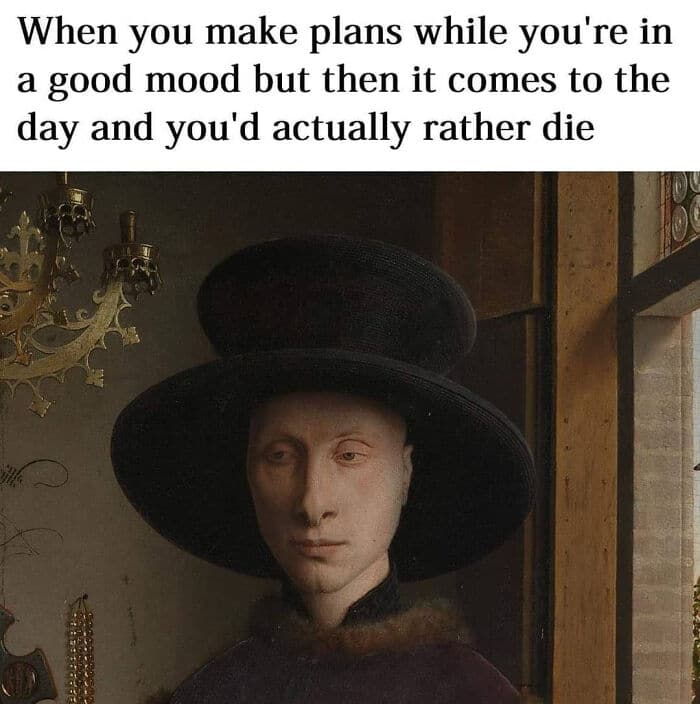 This is supposedly a portrait of Giovanni di Nicolao Arnolfini, an Italian merchant from the fifteenth century, painted by Jan Van Eyck. However, there is an awful lot of confusion around whether or not they were the true subject. Still, another painting with a near-identical visage by the same painter has been verified to contain Giovanni, so maybe we should just go along with it.