In 2022, we can all agree that memes run the world; it's the perfect form of communication combined with humor. And there's something about taking classical art and making it relatable to the modern-day that hits us on so many levels. It's not as if any of the classic masters could know where, how, and what we'd be doing today, but that didn't stop the Reddit community, Tripping Through Time (and the subreddit Classical Art Memes) from somehow making it all so relevant and relatable. Take a trip through time with us and have a few laughs along the way! These memes are sure to put a smile on your face; if not have you laughing out loud. You might even learn a thing or two about classic art and modern-day (and where they meet). So without further adieu, here are some relatable art memes!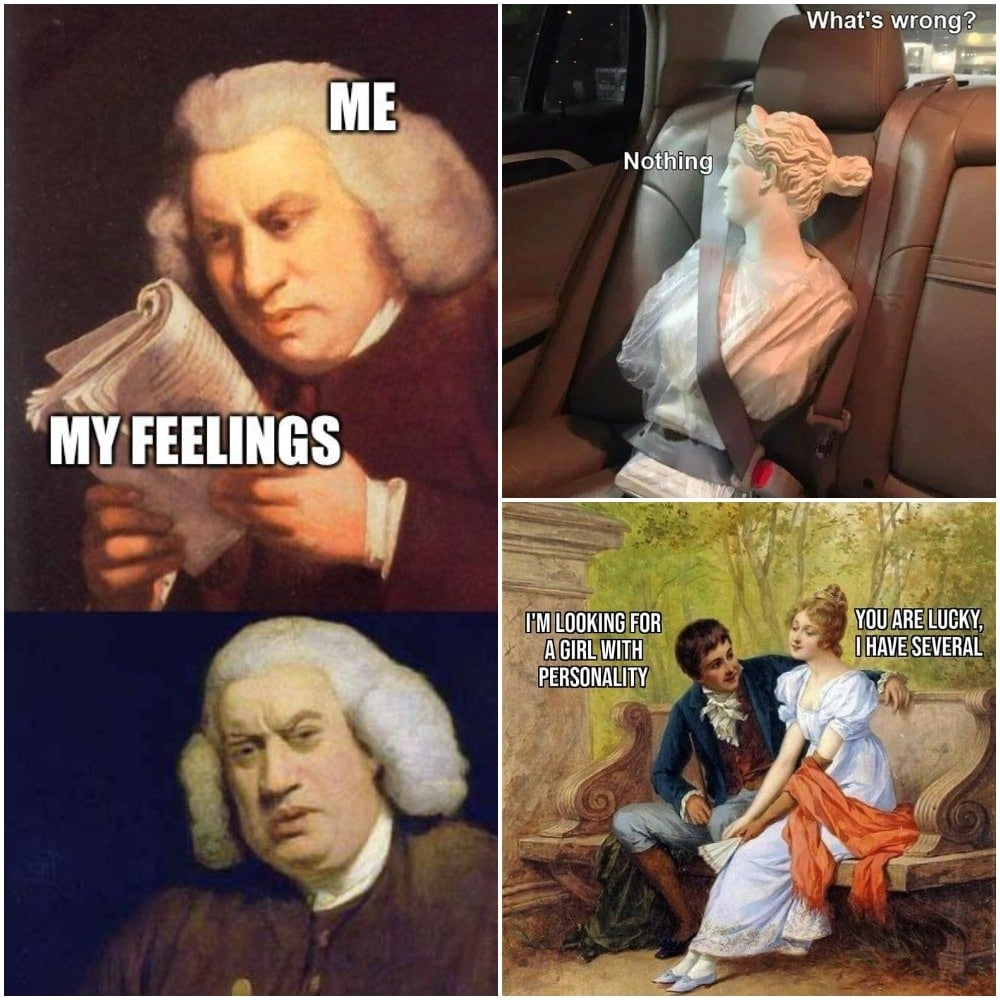 The Battle
If you own a cat, this meme might be the most relatable on the list. Cats are notorious for being difficult with their meds ("difficult" is an understatement), and it seems like Hercules had the same problem… many, many times. Those tiny terrors definitely think they're lions. All jokes aside, these statues depict the Nemean Lion being slain by the mighty Hercules.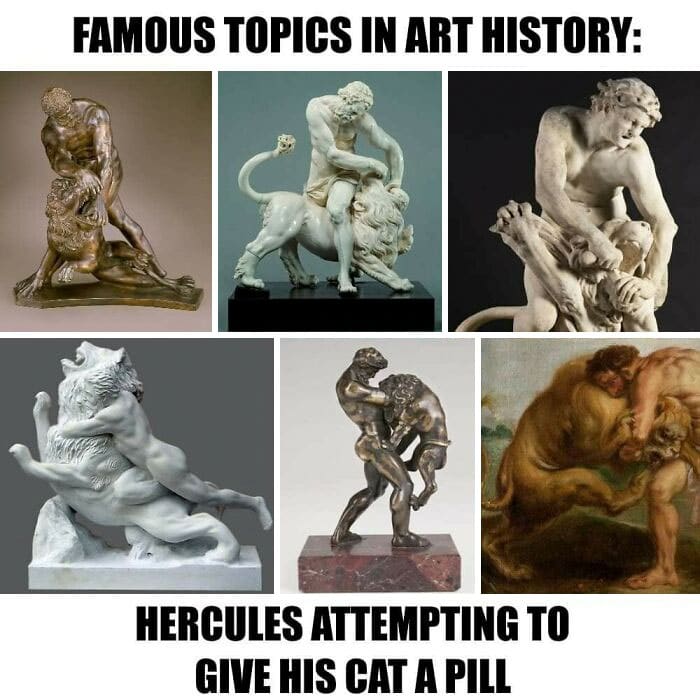 Mythology states that mortals couldn't kill the lion due to its golden fur that was impenetrable by weapons. Of course, it also had claws sharp enough to shred any armor because mythical beasts gotta strike true terror in the masses. Thankfully, Hercules is a Demi-god, so he had it covered.