I have a lot of rules I live my life by: don't lend money you can't afford to lose. Don't eat grocery store sushi. And most of all, don't learn about celebrities you like: don't look up their Wikipedia page, don't follow the news about them, and definitely don't ever meet them. Because there is an alarmingly high chance that you will find out something about them that disappoints you and shatters your image of them. I'm not the only one who's learned this lesson the hard way. We've gathered posts of online of people talking about celebrities they used to admire and the things that made them change their minds. So if you're ready for the possibility of being disappointed by someone you used to admire, read on!
#1: Kanye West
Personally, I've never been a fan of Kanye West. I don't really listen to hip hop, and if I'd been inclined to, I still wouldn't listen to Kanye, who completely lost me after he stated that he was a "proud non-reader of books"… and he made these comments while promoting a book he'd written. Even if you don't read books, deriding them seems like an odd way to get people to buy one you wrote.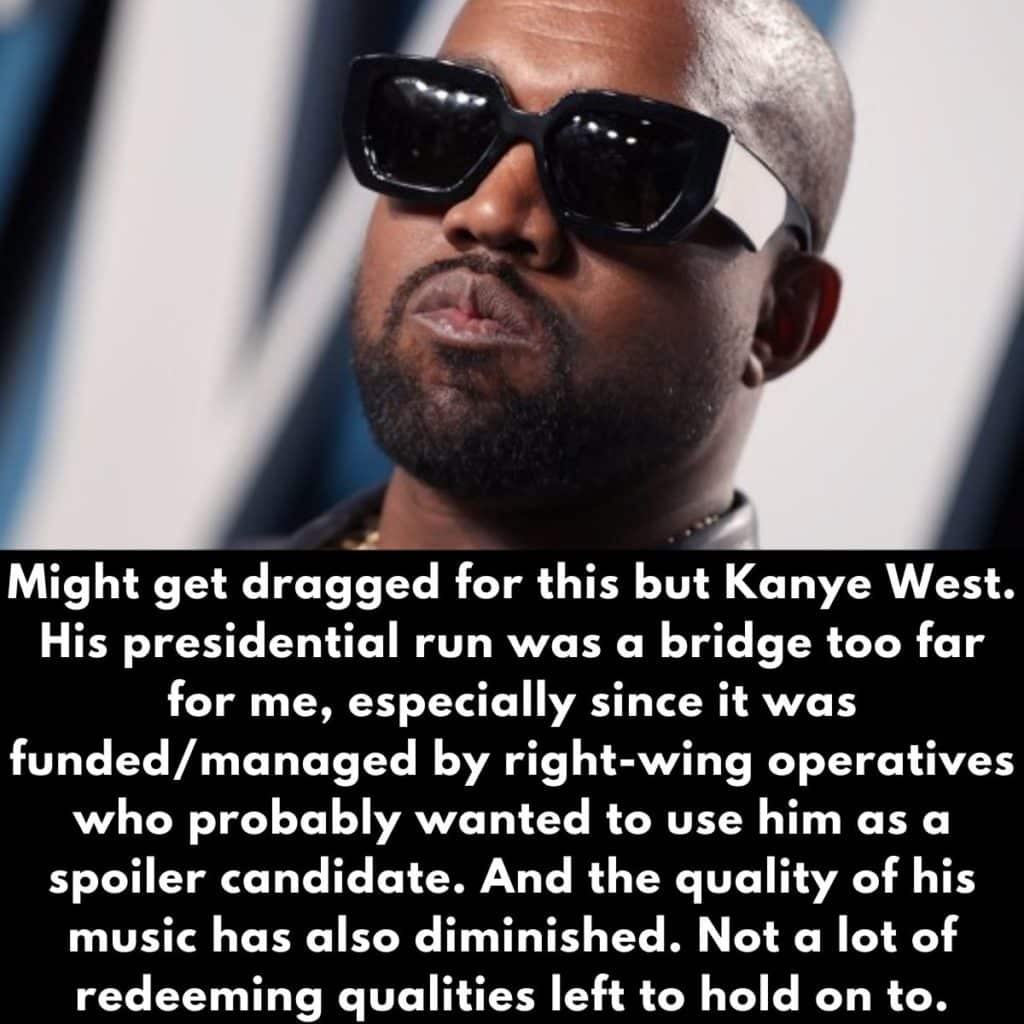 That was the moment that he lost me, but it seems like there has been a general dip in his public image lately, from that weird Taylor Swift thing to his incomprehensible presidential bid. Wow, how weird did 2020 get that Kanye West ran for president and we all mostly forgot about it?