As we venture into apple picking season, there's a question that many dog owners have asked; can dogs eat apple chips? These delicious treats are a healthy option for humans. The concern we have is whether you can feed them to your dog or not.
Today we're going to answer this question so that you know whether or not to share those delicious apple chips with your furry companion.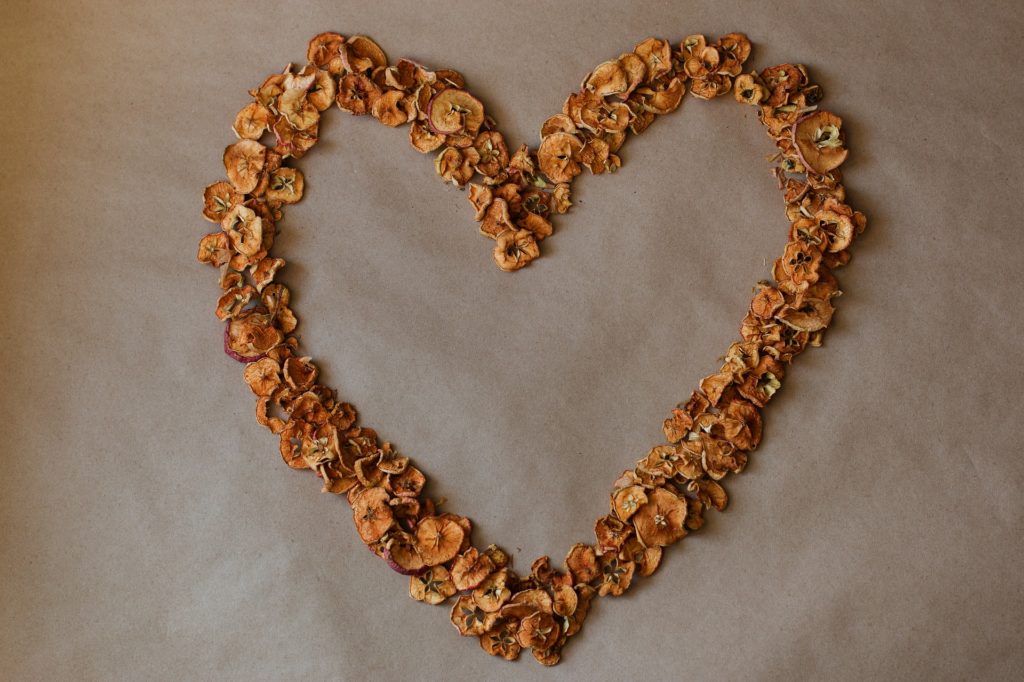 You'll find that some dog food brands include dried apples in the recipe, which leads us to believe that it's perfectly acceptable to feed your dog apple chips. Too many apples can cause an upset stomach or diarrhea but that holds for human beings as well.
Apples are a healthy treat for dogs when given in moderation. These low-calorie treats in the form of dried apple chips are an excellent source of nutrients. Just remember that dried apple chips, especially store-bought ones, tend to have higher sugar, and salt content.
If your canine friend decides to help himself to your bag of apple chips you'll notice that he won't be feeling too well for a day or two. Chances are that your pooch will recover, he just needs some time to digest the apple chips and get them out of his system.
Whether you want to feed your doggy some apple chips or fresh apples, they'll be very happy with you. Many dogs love eating fresh apple slices sprinkled with cinnamon. Fresh apple slices provide your dog with antioxidants, vitamin C, and fiber.
While dogs do need these nutrients, most dogs synthesized vitamin C in their liver. Due to old age and other health issues, your dog may enjoy having a little vitamin C boost with these healthy apple chips. Their body may no longer create enough vitamin C due to poor health or old age.
If you plan to feed your dog some apple chips, we suggest you make them at home so that you can have more control over any additives that are used during the process of making apple chips for your dog.
The best way to make your own apple chips for dogs is to slice apples up without peels and the core.
Lay them flat on a baking sheet lined with parchment paper.
You'll sprinkle with cinnamon if you'd like and then bake in an oven for one hour set at 200 degrees Fahrenheit.
You'll flip the apple slices and do the same for the other side, baking for one hour at 200 degrees Fahrenheit.
Let your homemade apple slices cool to room temperature, or let them stay in the oven with it off for a bit.
Test the crunchy texture to make sure they are the right texture for your preference.
You may serve a few apple slices here and there in moderation as a special treat.
Plus, you can enjoy these homemade apple slices, too!