It's a question that has plagued mankind for centuries – can dogs and cats get along? The answer, as always, is it depends. Some dogs love cats and some cats love dogs. However, there are also plenty of cases where the two animals simply do not get along.
In this blog post, we'll take a look at some of the reasons why dogs and cats may not get along, as well as how to make sure they can live in harmony if necessary.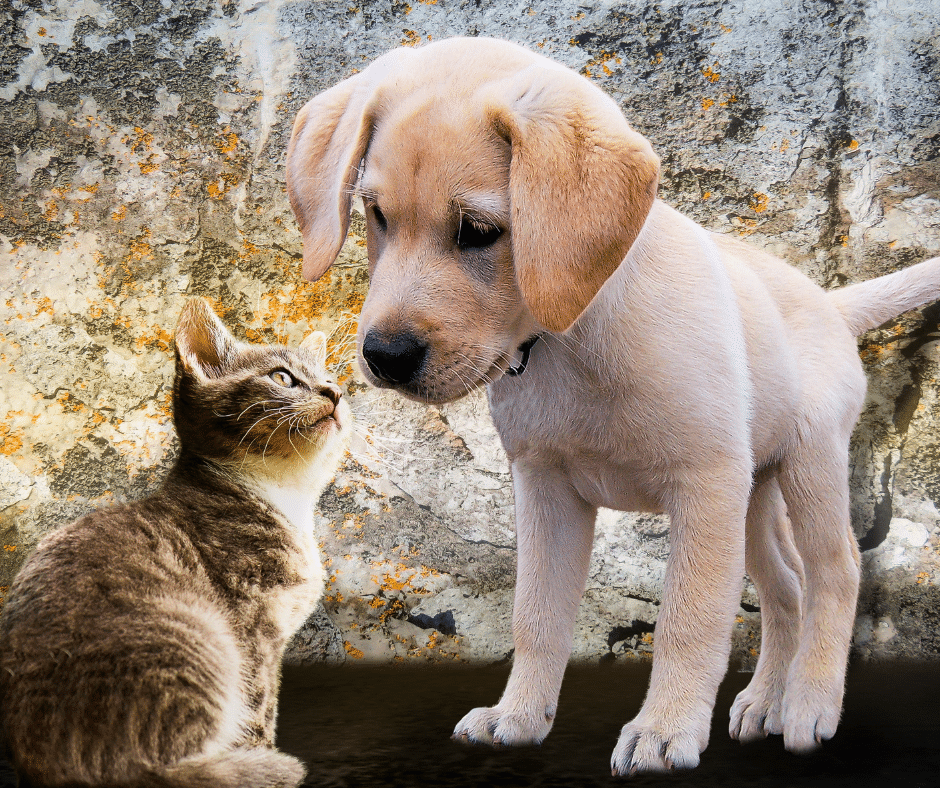 The most common reason for dogs and cats not getting along is simply because they are natural predators. Dogs are descendants of wolves, which means that they are programmed to hunt smaller animals. This instinct can sometimes come out when a dog sees a cat, especially if the cat is running or playing.
Cats, on the other hand, are natural scavengers. This means that they are attracted to anything that smells like food – including the scent of a dog's food bowl. This can often lead to cats stealing food from dogs, which can be a major source of conflict between the two animals.
There are a few things you can do to try and prevent these conflicts from happening. First, make sure that your dog is well-fed and has plenty of toys to keep them occupied. A tired dog is less likely to be interested in hunting a cat.
Secondly, keep your cat's food away from your dog's reach. If possible, feed them in separate rooms or at different times of the day.
Finally, provide plenty of places for your cat to hide and escape to if they feel threatened. A cat tree or a set of shelves near a window can give them the height and safety they need to feel comfortable around dogs.
Are cats scared of dogs?
Some cats are scared of dogs, while others couldn't care less. It really depends on the individual cat's personality. Cats who are timid or fearful by nature are more likely to be scared of dogs, while confident and outgoing cats may not even give them a second glance.
If you have a cat who is afraid of dogs, there are a few things you can do to help them feel more comfortable. First, introduce your cat to the dog gradually. Start by having the dog sit and stay while the cat is in another room.
As your cat gets more comfortable, you can move closer and even allow them to sniff each other through a barrier like a baby gate.
With a little patience and understanding, it is possible for dogs and cats to live together in harmony. After all, they are both beloved members of the family.