Having a dog as your pet can be one of the best decisions you will ever make. Did you know that owning a dog makes you healthier? They are proven to reduce stress and increase happiness.
As the name suggests, guard dogs are breeds that are used or trained to protect family or residents in homes, businesses, or other properties. If you are planning to have a guard dog, here are some of the best dog breeds for guard dogs.
1) Doberman Pinscher
The Doberman Pinscher is one of the most famous among guard dogs because they are extremely loyal and devoted to their owner. They were originally bred by a German tax collector named Hermann Otto Doberman. The breed was an instant hit among dog lovers because of its intelligence and loyalty that made them perfect for protection. Today, the Doberman Pinscher is still one of the most popular breeds in the world with a number of variations, including companion dogs.
2) Bullmastiff
The Bullmastiff is characterized by strength, agility, and speed. This breed was created in the UK by breeding Mastiffs with bulldogs. The Bullmastiff is used as guard dogs to protect private property or people who are deemed valuable.
3) German Shepherd
The German Shepherd has become popular not only because of its intelligence but also because of how well-trained it is. It is the perfect breed to protect people or property because it possesses power, speed, and agility.
4) Rottweiler
The Rottweiler has made its name in films as one of the most famous guard dogs around. The breed was originally developed for herding purposes but it soon became the traditional dog to use for guarding herds. Today, it continues to be a guard dog because it makes an excellent one.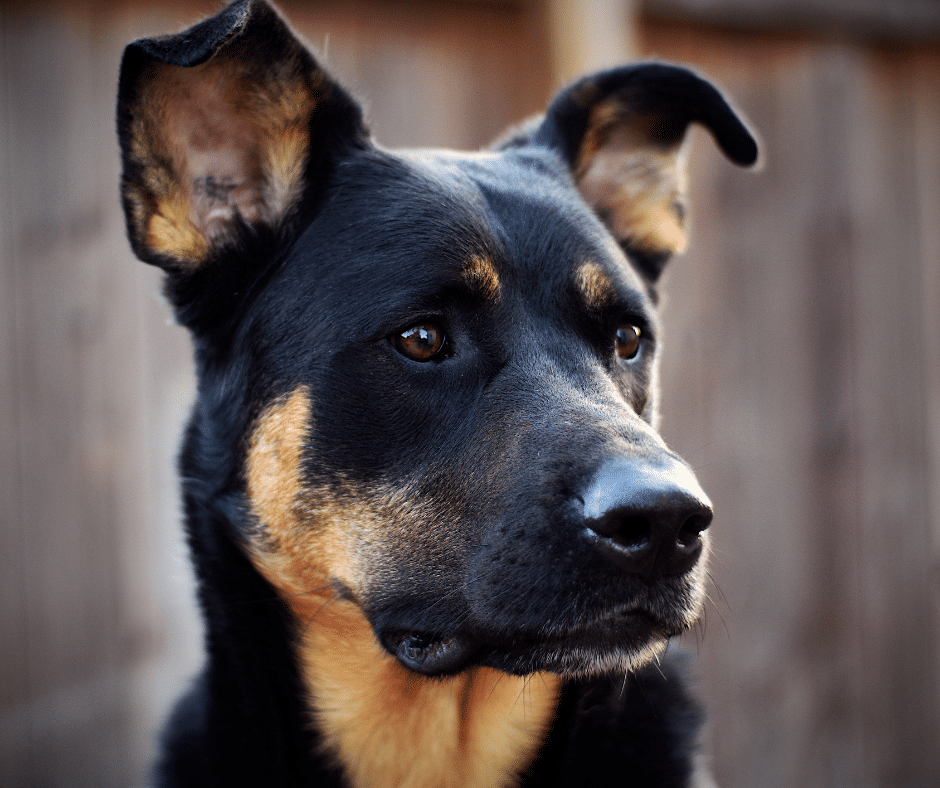 5) Pitbull
The term "Pitbull" is often being associated with bully dogs or aggressive dogs, but the truth is that there are a lot of this breed who do not have these negative qualities. In fact, some Pitbulls are trained to be family pets and guard dogs.
6) Siberian Husky
One of the best things about the Siberian Husky is that it has an independent personality, which makes it suitable for protection because they are not dependent on their owners. They are also known to be energetic and alert, which make them better watchdogs than most breeds.
7) Australian Cattle Dog
The Australian Cattle Dog is an excellent guard dog because it was originally developed to herd and protect cattle in Australia. It can understand orders and hand signals, which makes it a smart breed. The only downside of having this breed as your guard dog is that you need to spend time with it regularly or else they may get anxious.
8) Dogue de Bordeaux
The Dogue de Bordeaux is a huge breed that can be intimidating to strangers, which makes it perfect for protection. This dog makes an excellent guard dog because they are muscular and bulky in size. They may seem slow because of its large structure but don't underestimate them; it is considered to be one of the strongest dog breeds around.
9) Bernese Mountain Dog
The Bernese Mountain Dog has a great temperament, but it is often mistaken for being aggressive because of its large size. This breed makes an excellent guard dog due to its guarding instinct and ability to protect their family with loyalty. If you are looking for a guard dog, the Bernese Mountain Dog is one of your best options.
10) Alaskan Malamute
The Alaskan Malamute has become popular because of its resemblance to wolves; it even howls like them! The Alaskan Malamute is known for its devotion and loyalty to their family, which make them perfect as guard dogs. They are not only known for their strength and agility, but they also have an independent personality that makes it hard to train.
In conclusion, there are a lot of breeds to choose from when it comes to selecting the best dog for protection. However, the 10 breeds mentioned above are considered as one of the best options around.