Your next good read is around the corner
Sometimes it seems as if the library is a long-forgotten place or even a myth. These days, when we can access information, news, books, photos, and music online easily and without charge, sadly, it seems as if most people have no more use in the good-old library, and they've forgotten about its existence.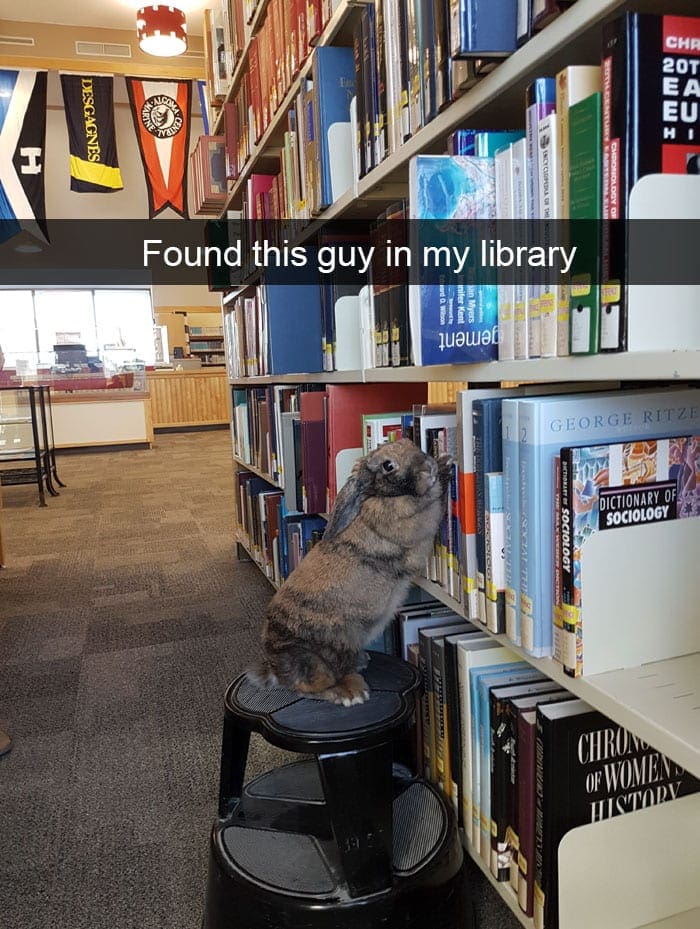 People might have forgotten about the library, but as this photo suggests, this was an opportunity for other creatures to get educated. This is one positive way of looking at the situation; another way would be saying what we're all secretly thinking: the library has become so empty, bunnies can roam it without anyone even noticing! Either way, good for this bunny.