#4: Just Another Tuesday
Tuesday is a valid answer because it's easy to assume the birthdate question is already taken care of once you hand over your identification with your birthdate on it. Still, A. T. was either buying a lot of liquor or a top-shelf version if they didn't internally question why the cashier was inquiring about the celebratory intention of their purchase.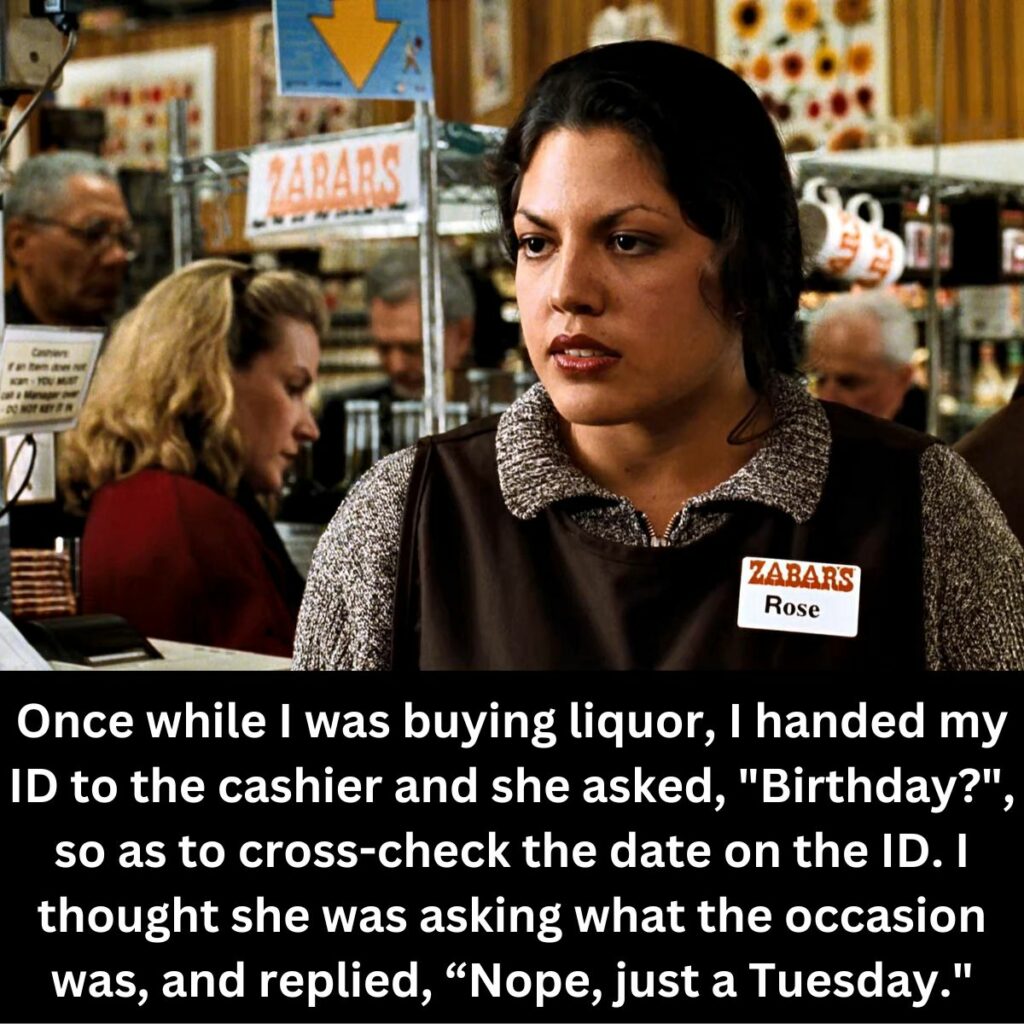 On a scale of one to ten, the embarrassment factor he rates a two, but it's still pretty funny. It's probably the only time someone has misinterpreted the cashier's question out of the thousands of times she's asked it. It would have been funnier if she'd been asking about the occasion and got the birthdate instead!