Having a hamster is something most families with younger children can relate to. These little pets are fun to have because they don't require a lot of maintenance. They live in a cage, eat when they're hungry, and can drink from a water bottle.
Hamsters come in all shapes and sizes, from dwarf hamsters to the larger Syrian teddy bear hamsters. Even though hamsters can be purchased from a pet store in a variety of options, they all have one thing in common; most only live 2-3 years.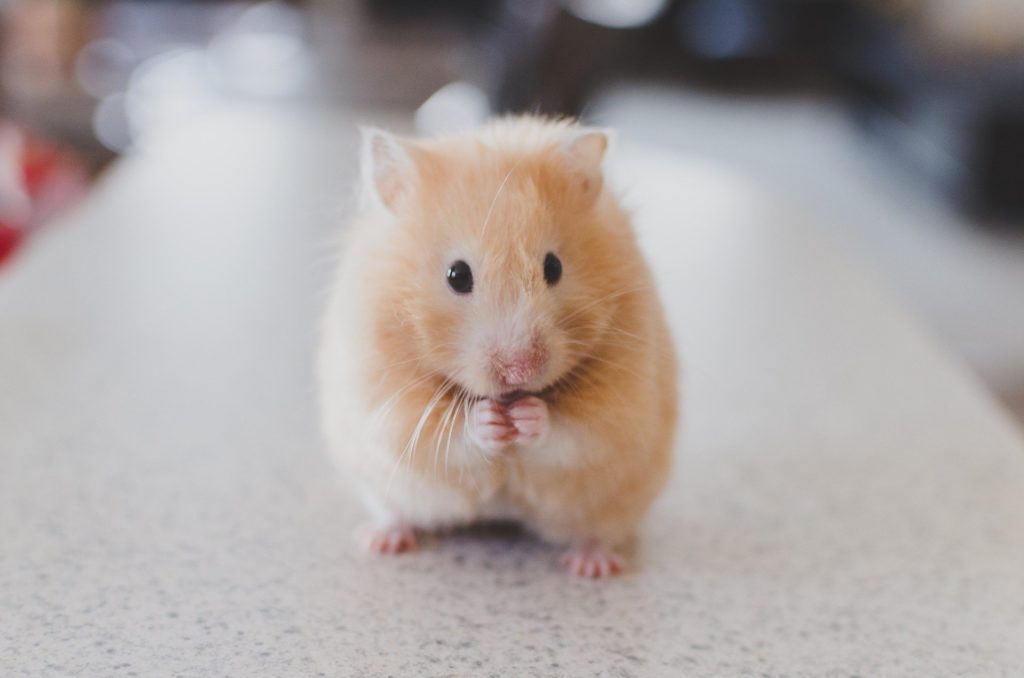 This can be troubling for a family who wants to protect their children from experiencing death at a young age. However, most families are fine with buying a hamster as their child's first pet. If you're looking to get a hamster or already own one, then continue reading to learn some cool tricks you can teach most hamsters to do!
Get Some Treats
You're going to need some treats to help treat-train your hamster to do these adorable tricks. Much like dogs and cats, hamsters will do nearly anything for that treat. It's helpful to buy treats you've found that your hamster simply cannot resist.
Having treats readily available to provide your hamster with a reward for each successful attempt for the tricks listed below will encourage your little pet to continue trying to master these tricks!
Stand Up
A simple trick and rather an adorable one, is teaching your hamster to stand. This is easy, that even your toddler can focus on training your hamster to stand up. Say the command "stand" as you place a treat near your hamster's mouth.
You'll slowly raise the treat as they stand up, using the command "stand" over and over, do not provide the treat to your hamster until they've completely stood up. Continue doing this until your hamster understands when you say "stand" that they need to do this trick.
Yes, hamsters can understand your commands after a bit of repetitive practice!
Jump
It's so cute to watch a hamster jump and now you can train your hamster to jump on command. Much like the stand up process, you'll need a treat for your little cutie. Start with the stand command, once the hamster is standing, you'll lift the treat a bit higher and say "jump".
Provide the hamster with a little treat each time they attempt to jump during this process. That will help your hamster understand the "jump" command so that they're able to perform this trick on command. Teaching your hamster to jump like this will provide much entertainment when you have family over.
Roll Over
Not every hamster will master this command to roll over, but you can surely give it a try. Place the treat on your hamster's back, and command them to "roll over". If they roll over then you'll give them that tasty reward, if they don't then you'll repeat this process.
In time, most hamsters can learn these basic commands to perform adorable tricks. The key to ensuring your being a good hamster owner is to keep a watchful eye on your pet for any signs of stress or frustration. Teaching your hamster to perform adorable tricks is all about having fun with your pet, not stressing them out!